Ursula Beier - Reisevermittlung
Langschwander Weg 3
87477 Sulzberg-Moosbach
DEUTSCHLAND

Tel.: 0049 - 8376 - 97360
Fax: 0049 - 8376 - 97361

E-Mail: <img alt="Email" src="http://typo3-mobile.ursula-beier.de/../fileadmin/template/us/img/mail.gif" />info@ayurveda-springoflife.com
Internet: <img alt="Externer Link in neuem Fenster" src="http://typo3-mobile.ursula-beier.de/../fileadmin/template/us/img/pfeil_rechts.gif" />www.ayurveda-springoflife.com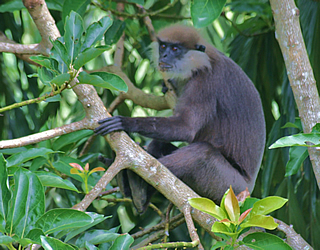 Liability of the contents
The contents of our website were created with the utmost care. However we cannot guarantee that the content is correct, complete and entirely up-to-date.
As a service provider we are according § 7 Abs.1 TMG responsible for the content on these pages under general law. However as service provider according §§ 8 to 10 TMG we are not obliged to monitor transmitted or stored information from other sources or to investigate, if these indicate unlawful activities. Obligations to remove or block the use of information according to general law remain unaffected. A liability exists only from the moment of knowledge of a specific unlawful activity. When we discover such breach of the law we will immediately remove the contents.
Liability for links
Our offer contains links to external web pages of third parties, on whose contents we have no influence. Therefore we cannot be held responsible for the contents of others. The respective provider or operator of these linked pages remains responsible for their content. The linked sites were checked at the time of link-up for potential violation of the law. Illegal contents were not recognised at the time of linking. However, a permanent content control of the linked pages is unreasonable without concrete indications of an infringement. When learning of violations, we will immediately remove such links.
Copyright
The contents and works created by the site operator of this site are subject to German copyright law. The reproduction, processing, distribution and any kind of use outside the limits of copyright require written consent of the author or provider. Downloads and copies of these pages are only permitted for private, non commercial use. As far as the contents of these pages were not created by the operator, the copyright of a third party need to be noted. In particular the contents are marked as those of third parties. Should you nevertheless become aware of copyright infringement, we ask you to inform us. Should illegal activities become known we will immediately remove such content.
Data Protection
Generally the use of our website is possible without indication of personal data. When personal data is requested (such as name, address or email addresses) this is entirely on a voluntary basis as far as possible. This data will not be passed to third parties without your consent.
Please be aware that the data transmission on the internet (e.g. when communicating by email) can contain security risks. Seamless protection of data from third parties is not possible.
We explicitly oppose the mailing of unsolicited advertisement and information by third parties of the published contact data in the context of imprint obligation. The operator of the site reserves the right to take legal action in the case of unsolicited advertising information being used as for example through spam.